News blog
Auckland Therapy is a group of psychotherapists offering counselling and psychotherapy services in Auckland. We offer therapy for a wide range of relational, psychological, emotional and behavioural issues. Our clients include individuals, couples, children, teens and their families.
2018
The taboo of sexual desire

What's you desire style? Moving beyond shame
by Paul Wilson 31 December 2018.
Avoiding intimacy
Don't stand so close to me Learning to share more of yourself
by Andrea Bentley 10 December 2018.
Mindfulness for kids
Help your kids develop mindfulness Simple ideas for parents
by Caroline Witten-Hannah, 3 December 2018.
Shedding tears and shifting gears
A guide to grieving Four tasks of grief
by Helen Creagh 27 November 2018.
Multiplicity : Me, myselves & I
How we 'face' the world Social adaptation and trauma
by Paul Wilson 1 November 2018.
Is your relationship heading for trouble?
Does conflict damage relationships? Four predictors of relationship failure
by Helen Creagh 27 September 2018.
Co-dependency
The relationship merry-go-round "I do it all for you!"
by Andrea Bentley 21 September 2018.
Supporting grieving kids
A few tips for children experiencing the death of a loved one Supporting grieving kids
by Caroline Witten-Hannah, 17 September 2018.
Sexual disorientation

Beyond gay and straight Three facts about sexuality everyone show know
by Paul Wilson 1 September 2018.
Facing changes and uncertainties
Moving beyond shock & trauma Adjusting to change
by Angelika Schuster 20 August 2018.
Psychotherapy groups
A very helpful resource Eight advantages of group therapy
by Bill Farrell 11 August 2018.
Early Relational Trauma

The lasting wound Lingering impacts of childhood emotional, mental and physical abuse
by Andrea Bentley 1 August 2018.
Angry kids
What's going on? How to help
by Caroline Witten-Hannah, 17 July 2018.
The taboo of shame
Is shame shutting you down ? Time for a emotional declutter!
by Paul Wilson 10 July 2018.
Brief therapy
How to maximise use of time & money Set goals, focus & number of sessions
by Bill Farrell 1 July 2018.
Adult attachment
When love hurts Is your love-life stuck on repeat?
by Andrea Bentley 27 June 2018.
Emotional abuse

A silent epidemic Invisible damage caused by invalidation in relationships
by John Bryant 7 June 2018.
Coping with invisible wounds

Unrecognised trauma The long shadow of abuse and neglect
by Paul Wilson 23 May 2018.
Raising bounce-back kids
The danger of mollycoddling Supporting independence and building resilience
by Caroline Witten-Hannah, 11 May 2018.
Dissatisfied with your life?
It's time to consult your unconscious And discover what's going on under the surface
by Bill Farrell 11 May 2018.
Feeling too much?
Are you stuck on repeat? Ending the cycle of anxiety, depression or anger
by Paul Wilson 19 April 2018.
EMDR Trauma Workshops
EMDR trauma treatment : Recover from trauma by activating your natural healing processes
by Anna Drijver, 2 April 2018.
Getting kids off the iPad
Off the iPad Mud: A creative and healthy alternative to screen time for kids
by Caroline Witten-Hannah, 23 March 2018.
Hating feeling bad?
Why should I feel bad emotions ? The surprising role of 'bad' emotions in maintaining wellbeing
by Paul Wilson 19 March 2018.
Back to school anxiety
School anxiety is common after a break ?Practical tips for easing kids back into school
by Caroline Witten-Hannah, 27 January 2018.
2017
Exposure to negative news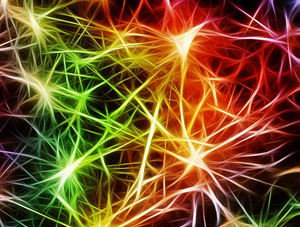 On alert all the time ?Hakomi psychotherapy : nonviolence, mind-body holism and mindfulness
by Penny Kennett, 14 November 2017.