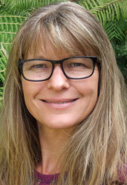 Anna Drijver
Registered Psychotherapist, BSc, Dip Tchg, Trans Cert Psychology, MHSc Psychotherapy (hons), PostGradDip CBT.
Suite 5, Hinemoa House, 184 Hinemoa Street, Birkenhead
Phone: 021 165 1711
NB : I return to work on 14th Jan 2018.
Key Note Statement
Anna is passionate about facilitating clients to attain greater insight into the thoughts, behaviors and emotions that cause suffering so that they achieve freedom to create the life they want to live
Specialises in
Relationships, depression, anxiety, stress, trauma, self-harm, life transitions, grief, anorexia, bulimia, binge-eating, overeating
Additional Languages
Dutch
Professional Membership
Full member New Zealand Association of Psychotherapists (MNZAP). Registered with psychotherapy Board (PBANZ).
Approaches and Modalities
Psychodynamic psychotherapy, Trauma therapy, EMDR, Family based therapy, CBT, DBT.
Experience
Anna has had over 13 years experience in counselling and psychotherapy in private practice and agencies such as Youthline, High Schools, North Shore Women's Centre. Anna has also facilitated short term and long term psychotherapy groups and Eating Disorders groups. Since 2015 Anna has also been working at Thrive, a residential and day treatment programme for eating disorders.
Location
Suite 5, Hinemoa House, 184 Hinemoa Street, Birkenhead.
Fees
For individuals: $130 - $140 depending on income
For couples and families: $130 - $180 depending on income
Willingness to support WINZ counselling allowance application
Enquiries Welcome
Phone 021 165 1711