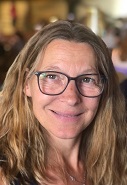 Anna Drijver
Registered Psychotherapist, BSc, Dip Tchg, Trans Cert Psychology, MHSc Psychotherapy (hons), PostGradDip CBT.
Howard Road, Northcote, Auckland
Phone: 021 165 1711
Key Note Statement
Anna is passionate about facilitating clients to attain greater insight into the thoughts, behaviors and emotions that cause suffering so that they achieve freedom to create the life they want to live
Specialises in
Couples Therapy, Relationships, depression, anxiety, stress, trauma, self-harm, life transitions, grief, eating difficulties
Additional Languages
Dutch
Professional Membership
Full member New Zealand Association of Psychotherapists (MNZAP). Registered with psychotherapy Board (PBANZ).
Approaches and Modalities
Psychodynamic psychotherapy, Trauma therapy, EMDR, CBT, DBT, Mindfulness, Mentalisation Based Therapy, EFT and Developmental approach to Couples Therapy.
Experience
Anna has had close to 20 years experience in counselling and psychotherapy in private practice, ADHB, and NGO agencies. Anna has facilitated short term and long term psychotherapy, DBT and MBT groups and conducted couples therapy.
Location
Howard Road, Northcote, Auckland
Fees
Individuals : $170
Family meetings : $200
Couples : $200
Enquiries Welcome
Phone 021 165 1711