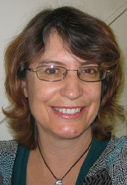 Sue Bradshaw
Grad dip. Child Psychotherapy, Registered Nurse.
Advanced Dip Child & Family Nursing
B3/400 Rosedale Rd, Albany, North Shore, Auckland
Phone: 021 206 3478
Email:
suebradshaw.therapy@gmail.com
Web:
suebradshawtherapy.co.nz
NB: My practice is currently full, so I'm not accepting new clients right now.
Qualifications & work experience
After nursing for 10 years, I trained as a Child & Adolescent Psychotherapist and completed my training in 2000. I then worked in a mental health service for children and teenagers and Non-Government-Organisations before moving into Private Practice in 2009.
Specialism
I work with children and adolescents and their families, as well as individual adults. Issues I can help with include social and emotional challenges including anxiety, confidence issues, grief, and parenting dilemmas. My work includes a combination of talk-based therapy and non-verbal approaches such as drawing and play-based therapies. Further information and articles are available on my website (see above).
My focus is helping families and individuals find a way through difficult times. This may be a very short term intervention of 1 to 4 appointments or, when appropriate and mutually agreed to, it can be longer term work. I welcome contact to discuss your needs.
I am also available for supervision related to all aspects of child and adolescent practice.
Fees
I work Monday to Thursday and charge $150 for a 50 minute appointment. Advanced warning of cancellation is appreciated. No charge is made for appointments cancelled 24 hours in advance.
Availability
I have a limited number of after school and early evening appointments as well as daytime appointments.
Enquiries welcome
You are welcome to contact me to discuss your needs and ask any questions you may have. My phone number is 021 206 3478 and my email is suebradshaw.therapy@gmail.com.