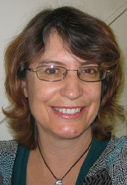 Sue Bradshaw
Grad dip. Child Psychotherapy, Registered Nurse.
Advanced Dip Child & Family Nursing
B3/400 Rosedale Rd, Albany, North Shore, Auckland
Phone: 021 206 3478
Email:
suebradshaw.therapy@gmail.com
Web:
www.suebradshawtherapy.co.nz
Qualifications & work experience
After working as a Registered Nurse for several years I trained as a Child & Adolescent Psychotherapist. This is a specialised training which focuses on the emotional needs of children and young people up to 20 years of age. I qualified as a Child & Adolescent Psychotherapist in 2000. Since then I have worked in Child & Adolescent Mental Health, within a service which specialised in working with the impact of trauma, and within a service with a focus on strengthening parent-child relationships. I have also had a small private practice since 2005 and am now in fulltime private practice, based in Albany, working with all ages.
Specialism
I work with children and adolescents and their families, as well as individual adults. Issues I can help with include depression, anxiety, grief, the impact of trauma or abuse, confidence issues, relationship difficulties, and anger management. I can also help with parenting dilemmas, and parent-child relationship challenges (all ages).
I work individually with children, adolescents, and adults, and/or with parents or family groups on an as needed and agreed upon basis.
I am also available for supervision related to all aspects of child and adolescent practice.
Fees
I charge $140 for a 50 minute appointment. A WINZ Disability Allowance may be available in some circumstances.
Availability
I have a number of after school and early evening appointments Monday to Friday as well as daytime appointments.
Enquiries welcome
You are welcome to contact me to discuss your needs and ask any questions you may have. My phone number is 021 206 3478 and my email is suebradshaw.therapy@gmail.com.