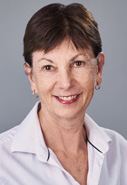 Louise Player-Bishop
Registered Psychotherapist (PBANZ), B.A., Grad Dip Arts, Grad Dip Health Science, Cert Advocate: Moativational Medicine.
Hinemoa House, 184 Hinemoa Street, Birkenhead, North Shore, Auckland
Email:
lpbtherapy@orcon.net.nz
, Website:
lpbtherapy.co.nz
Building your internal anchor to achieve wellbeing.
Client Types : Adults & older adolescents. I offer short or long term therapy and work with people from diverse backgrounds.
Specialisms : All general issues including stress, anxiety, depression, critical mind chatter, re-occurring and damaging patterns of behaviour, relationship difficulties, communication difficulties, difficulties in making decisions, feeling overwhelmed, and grief.
I also specialise in how physical symptoms may relate to how you feel and vice versa. This can be a difficult as it is your 'story' that may not have be heard. This reflects the 21st century understanding of whole person healthcare. This is where your life experience and feelings are explored, wondering how different parts of your life may have impacted on your physical health.
Approach : I employ Psychodynamic Therapy and Cognitive Behavioural Therapy. These approaches are based on well proven research to bring about lasting change. In each session, I support the sharing of your thoughts and feelings in a space that is non-judgmental, comfortable and safe. I emphasise a collaborative approach based on your goals and unique history. We are all unique and psychotherapy understands and builds on this.
Background and Experience
After careers in business and teaching, I completed the Moativational Medicine course and was only one of two New Zealanders to graduate. This course focussed on understanding how the body 'expresses' its emotions. To build on these understandings, I completed the Graduate Diploma in Psychology (University of Auckland) and the clinical psychotherapy training at AUT. This included a placement at the Immunology Department (Auckland Hospital) and three years in the AUT Clinic. I am now in private practice in Birkenhead.
Qualifications :
Registered Psychotherapist
B.A.
Graduate Diploma Arts – Psychology
Graduate Diploma Health Science – Psychotherapy
Certified Advocate - Moativational Medicine
Location : Hinemoa House, 184 Hinemoa Street, Birkenhead, North Shore, Auckland
Transport and Parking : On-street parking. Easy access to public transport.
Fees : $120. Some WINZ funding may be available.
Contact : To make an appointment or for further information contact me on lpbtherapy@orcon.net.nz or mobile 0274 598 426