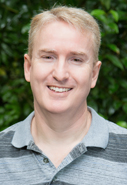 Paul Wilson
Master of Psychotherapy, Grad Dip Psychotherapy, Grad Dip Business, Bachelor of Science, MNZAP, PBANZ registered
Location: 51 Brown St, Ponsonby, Auckland
Phone : 021 456 231
Email :
relatingtotherapy@gmail.com
NB: My practice is currently full, so I'm not accepting new clients right now.
Client Types : Adults
Counselling / Therapy Services
I offer both short-term counselling focusing on specific issues as well as longer-term psychotherapy. If you are frustrated with repeating old patterns of behaving and feeling and are searching for increased wellbeing, self-acceptance and resilience, psychotherapy can make a big difference to your life. Sharing your difficulties with a caring and effective listener can help you live more adventurously and feel more at ease in your own skin. I prefer to work collaboratively towards useful and achievable goals that you choose.
My practice is LGBTQ and minority friendly.
Areas of Special Interest
I often work with people who are troubled by stress, anxiety or depression or who are struggling with relationship difficulties or self-esteem issues. I have particular experience in working with issues around masculinity and sexuality.
Counselling / Therapy Approach
What can you expect when we meet together?
help to make sense of your emotions and behaviours
clarity about your needs and how to meet them
assistance to reflect on your life and issues impacting you.
I pay particular attention to how important relationships have set up patterns of thinking and behaving that might not be serving your present interests. My approach to wellbeing is holistic and I bring my own varied life experience to my work.
Registrations and Professional Memberships
Registered Psychotherapist (PBANZ)
Full Member of New Zealand Association of Psychotherapists (NZAP)
Qualifications
Master of Psychotherapy, AUT University
Graduate Diploma in Psychotherapy, AUT University
Post Graduate Diploma in Business, University of Auckland
Bachelor of Science, University of Auckland
Background and Experience
Prior to training as a psychotherapist, I worked in the IT industry for over 30 years so I am familiar with the challenges of the modern business world. I worked as a volunteer telephone counsellor with Youthline for 5 years and I have a long involvement with men's support groups including 7 years with the Raeburn House Men in Change group. I worked at the Burnett Centre, which is part of the NZ AIDS Foundation, for 2 years.
Transport & Parking : Plenty of parking very close by.
Appointments : Wednesday, 9:30am to 5pm.
Fees : $170 per session (60 minutes). WINZ subsidies available for people on benefits or low incomes. Payment Options - direct credit, cash or cheque.