Constant Exposure to Negative News
© Penny Kennett for Auckland Therapy Blog, 14 Nov 2017.
Resulting in anxiety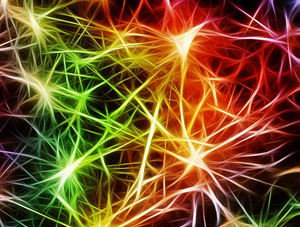 The phone pings - an email had arrived. It's breaking news - I glance at the headline - more often than not it starts "Lone gunman"; "President Trump" ; " Allegations of abuse". While I don't open up the message unless I am in the right frame of mind I am in no doubt that even the headline has had some impact on me.
Within a very short space of time news from around the world can arrive in our mailboxes - some times with video footage taken at the scene by onlookers. Our nervous systems are on alert all the time and this brings more adrenaline into our system than we have been used to. It wasn't that long ago that simply the daily newspaper, the 6 o'clock news and the hourly radio news broadcast brought the world into our living rooms. And now the world claims our attention and engenders anxiety.
Time out for reflection
In order to protect ourselves and maintain some equilibrium I suggest it's worth taking time out to stop: to listen and tune in to our own inner world. To pay attention to our selves. Bring the focus inwards.
Stop; Take stock. What is happening, in my experience. What am I allowing? Is this the best way I can live? Taking time to meditate, walk in the bush, dance, sing connects us back to our selves. Take an hour out of your busy life to check in with yourself.
It's time well spent. It doesn't necessarily mean you decide to do something drastic. You will feel listened to. By yourself. And maybe in the company of, and with the support of, a therapist. It's time well spent.