Psychodrama Workshop
with Selina Reid & Hamish Brown
Auckland, 8 – 11 November 2018
- Psychodrama groups change lives -
Experiential psychodrama groups assist us to envision the world and relationships we want, and to consciously create them. They enable the exploration of current, past or future situations and the development of fresh responses and new perspectives.
Through the psychodrama method, we bring together 'here and now' experience, insight and action. It assists us to enlarge perceptions of ourselves, of others, and our place in the universe.
In the workshop, you will have opportunities to focus on your life and relationships, and to work creatively to find satisfying outcomes.
The workshop is also an opportunity for those considering training with the Auckland Training Centre for Psychodrama to experience the Psychodramatic method.
Times : Thursday 8 November, 6:30-9:00pm, Friday 9 November, 9:30am-9:00pm, Saturday 10 November, 9:30am-9:00pm, Sunday 11 November, 9:30am-3:00pm
Fee: Sliding scale $345.00 to $445.00
Venue: Mercy Spirituality Centre, 104 The Drive, Epsom, Auckland
To Register: REGISTER HERE or contact Hamish: 021 275 4757, Selina: 027 4477107; selina.reid@gmail.com
Accommodation is available at the Mercy Centre. Call on: 09 638 6238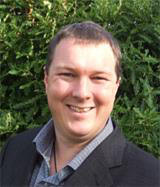 Hamish Brown
MAANZPA, Registered Psychotherapist
Hamish is a psychodramatist and trainer at the Auckland Training Centre for Psychodrama. He works in Auckland as a psychotherapist.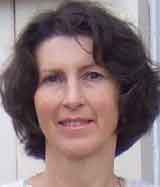 Selina Reid
MAANZPA,Registered Psychotherapist.
Selina is a psychodramatist & psychotherapist who has worked in Education and Human Development over the last 25 years