AUT Psychotherapy Clinics
Low Cost Psychotherapy Services
AUT Integrated Health (AIH) Clinic
3 Akoranga Drive, Northcote,
Auckland
Covid-19 : The clinic is currently taking referrals and we have available therapists, however at levels 3 and 4 we will only be conducting sessions online. It is likely we will return to face to face at level 2 with appropriate precautions.
Children, teens & adults
Psychotherapy is for people who feel they would like support for difficulties they are experiencing in their lives. The aim of psychotherapy is to increase a person's wellbeing and to strengthen their capacity to make choices in life that are empowering for him or her. Psychotherapy is client centred, in that the goals and values of the client are strongly respected.
Psychotherapy can assist with supporting people to improve self-esteem, to examine life issues, to improve quality of life, to build healthy relationships or to heal the impact of challenging life experiences. Healing or improvement occurs within the therapeutic relationship, where the therapist aims at understanding and supporting the client in a variety of ways according to the individual client's needs.
Adult psychotherapy clinic
Appointments
Spaces available now
Please contact us for further details or an appointment.
Contact : AUT Integrated Health Clinic, Northcote, North Shore, Phone (09) 921 9155, Email: aih@aut.ac.nz. To make an appointment, it's best to phone us.
Fees
Our standard fee for psychotherapy at AIH is $50. (You may be eligible for a WINZ subsidy to cover this cost).
We can help with:
Anxiety
Depression
Grief and loss
Trauma recovery
Relationship difficulties
Anger management
Sex, sexuality & gender identity
Self esteem
and many other issues
Child & adolescent clinic
Appointments
Spaces available now
Please contact us for further details or an appointment.
Contact : Mariana Torkington, Phone 09 921 9999 ext 7277, Email mariana.torkington@aut.ac.nz (Only for the child and adolescent clinic - see above for the Adult clinic).
We can help with:
We currently have senior student therapists who can take on child and adolescent clients. We can help with many issues including:
child-parent problems & attachment problems
problems of aggression and violence
developmental delay due to social and emotional factors
the effects of physical differences
effects of physical, sexual and emotional abuse
childhood depression
emotional/social skill deficits
gender & sexuality identity
children with chronic illness and dying children
enuresis and encopresis
effects of trauma, loss or grief
Who we are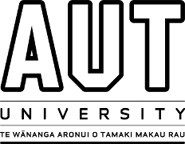 Psychotherapy for adults, children & teens is provided by advanced students of the Master of Health Science programme. Sessions are recorded to ensure the greatest safety for the client and the best training for the student. Weekly supervision is provided by teaching staff of the Department of Psychotherapy.
The psychotherapeutic practices at the clinic and its code of ethics are consistent with those set for psychotherapy by the New Zealand Association of Psychotherapists and meet the requirements of the Registration Board (Psychotherapy Board of Aotearoa New Zealand).