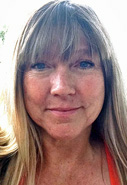 Louise Brand
PBANZ registered therapist, B.A. Hon., M.Psychology, M.Systemic Couple & Family Therapy

568 Remuera Road, Remuera, Auckland
415 Dominion Road, Mt Eden, Auckland
Mobile: 021 226 4706, Email:
louise.h.brand@gmail.com
I now have space for individuals, couples, and families.
About Myself
I am a registered psychotherapist with extensive experience working with children, adolescents and parents. I trained in Psychology in the UK and went on to further specialise in Systemic Couple and Family Therapy. I have worked in many specialist therapy and treatment services in both the UK and New Zealand over the past 26 years, including Child and Family Inpatient services, Eating Disorder Services and Child and Adolescent Mental Health Services.
I have had great success working with children and adolescents using a variety of approaches to support their psychological well-being and growth. Some of these approaches include talking therapies, and art therapies that facilitate the exploration of feelings and experiences in a way that can help young people make sense of their world and support their healing.
I have experience of working to support young people and parents through transitions such as grieving the loss of loved ones through death or separation, forming new family configurations, and immigration. Other presenting problems have included young people who are ill, or who are coping with a family member who is ill, young people who have witnessed violence, verbal and emotional abuse, and those who have behavioural or emotional difficulties as a result of their experiences.
Alongside my work with young people I work with parents to help them to explore and develop their parenting style to improve and strengthen the parent-child relationship.
A therapy session usually lasts for about an hour, and happens once a week.
Qualifications
Bachelor of Arts with Honours (Psychology, Exeter University, UK)
Masters of Psychology (Exeter University, UK)
Masters of Systemic Couple and Family Therapy (University College London)
Contacts
Mobile: 021 226 4706, Email: louise.h.brand@gmail.com
Fees
$140 for 60 minute individual sessions ($120 for students and the unwaged).
$150 for 60 minute family and couples sessions, $170 for 90 minute family and couple ssessions.