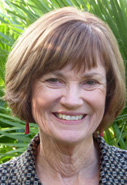 Helen Florence
Registered Psychotherapist, B.Couns., MHSc (Hons) Psychotherapy, PhD, MNZAP, IARPP

The Bungalow, 268 Mt. Albert Rd, Sandringham, Auckland
Email: helenflorence@slingshot.co.nz,
Phone: (09) 629 2199 or 027 4552958
NB: My practice is full so I am currently unable to accept new clients.
Sometimes two heads are better than one in making sense of difficulties. I am an experienced psychotherapist and counsellor, able to help you become more aware of what may be keeping you stuck, causing distress and conflict, or not living life the way that you would like, so that you are enabled to live with greater insight, freedom and intentionality.
I work with adults, from a psychodynamic perspective, using CBT and DBT strategies where needed, to change patterns of behaviour, thoughts, emotions and ways of relating, which get in the way of living well. I have experience working with a wide range of life issues such as: relationships, sexual trauma, anxiety, stress, depression, self-esteem, confidence and life changes. I have a special interest in religious or spiritual matters and have completed a PhD in this area.