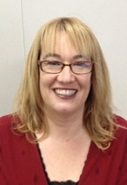 Elizabeth Grayson
Registered Psychotherapist, Grad.Dip Psychotherapy, Master of Psychotherapy, Batchelors in Health Science (Psychology)
Location : St Luke's Presbyterian Church, 130 Remuera Road
Phone : 027 3584697
Email :
elizabeth.nvc@gmail.com
I am a trained psychotherapist and I am passionate about good mental health and bringing about change in people who are stuck, in distress, or in crisis. I work with individual clients both online and face to face in Grey Lynn. I seek to work compassionately and openly by providing a safe, warm and confidential space.
Client Types : Adults
My Therapeutic Approach : I work from a relational psychodynamic point of view and am influenced by attachment theory, trauma therapy, personality and character theory and non-violent communication which helps people articulate their feelings and needs. I value working with the whole person to bring about change through exploring beliefs and relational patterns that are causing you difficulty and distress. Also by focusing on what is happening in your current life and what you experience in the therapy room with me to support insight, self-discovery, growth, and so you can experience more satisfying relationships with both yourself and other people.
Areas of Special Interest : Anxiety, depression, sexual trauma, childhood trauma, chronic illness, relationship issues, pre- and post-natal depression. I also have an interest in religious and spiritual matters including Christian's experiencing a crisis of faith.
Registrations : Psychotherapy Board of Aotearoa NZ, Nursing Council of NZ
Qualifications : Registered Nurse, Bachelor of Health Science (Psychology, Honours) (AUT), Masters in Psychotherapy (AUT), Graduate Diploma in Psychotherapy Studies (AUT).
Contact Details : Mobile: 027 3584697 Email: elizabeth.nvc@gmail.com