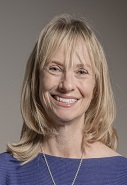 Bridget Lampard
Registered Psychotherapist, Master of Psychotherapy (First Class Honours), Grad.Dip Psychotherapy, Diploma of Business Studies, Batchelor of Arts (Psychology)
Hinemoa House, 184 Hinemoa St, Birkenhead, Auckland
Phone : 027 4288 488 Email :
bridgetlampard@outlook.com
Online : via Zoom or Whatsapp
"There is no agony like bearing an untold story inside you" - Zora Neale Hurston
NB: My practice is full, so unfortunately I cannot take on new clients at this time.
Covid-19 : In-person sessions available at Alert Levels 1 & 2. Online sessions available at Alert Levels 3 & 4.
Experience : I have experience working with people (aged 18+) experiencing anxiety, depression, loss, relationship difficulties and trauma, along with those who sense that all is not right in their world and seek greater personal meaning and purpose. I have a special interest in chronic illness. I have trained and worked in psychodynamic psychotherapy since 2016. During this time, I have practised at the ADHB in a team at Auckland Hospital and in the AUT Psychotherapy clinic. I am now in private practice.
Therapy Services : I provide a safe, non-judgemental and confidential space where, together, we will reflect on your current difficulties with kindness and curiosity. A psychotherapeutic relationship is unlike any other relationship. It can provide a unique space to gently explore unresolved grief and trauma and reflect on limiting patterns.
I believe that everybody can benefit from psychotherapy, from those who sense that things could be better than they are now to those suffering major life disruptions. Psychotherapy is a powerfully personal exploration of your unique patterns and beliefs. By entering into psychotherapy together, I will provide you with an environment that supports you in seeking the insight you need to reduce your emotional and physical suffering.
I utilise a MindBody or Whole Person Treatment Approach (WPTA) to working with unresolved or chronic pain and illness. The WPTA welcomes all aspects of personhood. Together we will consider your physical and mental wellbeing, reflect on your unique story, and consider any possible connection between your health and life experiences.
Psychotherapy can cast light on old patterns and limiting beliefs that no longer serve us. Together, with curiosity and kindness, we will work to seek new understandings to help transform your life.
Approach : I work within a relational, psychodynamic frame and utilise a MindBody or Whole Person Treatment Approach. In addition, I employ some mindfulness techniques.
Psychodynamic Psychotherapy means gently considering your current difficulties through the lens of old patterns and beliefs. Self-knowledge can ease suffering and bring clarity, understanding, insight and relief to current difficulties.
Qualifications : Graduate Diploma in Psychotherapy Studies (AUT), Diploma in Business Studies (Massey), Batchelor of Arts (Psychology) (Massey), Master of Psychotherapy (First Class Honours) (AUT).
Practice Location : Hinemoa House, 184 Hinemoa St, Birkenhead, Auckland or Onlines
Transport and Parking : On-street parking. Easy access to public transport.
Fees : $120 per 50-minute session. Payment Options: Cash or internet banking.
Contact Details : Phone: 027 4288 488 Email: bridgetlampard@outlook.com