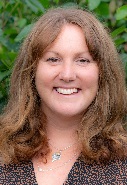 Alice Springford-Gough
Registered Child and Adolescent Psychotherapist, Master of Child and Adolescent Psychotherapy, Grad.Dip in Child and Adolescnt Psychotherapy, Bachelor of Fine Arts
Northcote :
Private practice and online sessions available
Email :
alicespringfordgough@gmail.com
NB: My practice is currently full, so unfortunately I cannot take on new clients at this time.
Kia ora koutou, my name is Alice Springford-Gough. I am trained in psychodynamic psychotherapy to work with children and adolescents who are seeking support with behavioural, emotional or social difficulties. I am both passionate and experienced in supporting young people and their whānau/family.
Client Types : Children, Adolescents and Families.
Issues Covered : anxiety, depression, grief and loss, loneliness, aggression, trauma recovery, developmental disorders and those seeking support with their gender or sexuality, self-harm and suicidality, self-esteem issues, and emotional dis-regulation.
Approach : My approach is client and family/whānau led. The process is based on age, gender, sexuality, culture and preference. My skills include talk therapy, art, play, sand tray, mindfulness and coping skills. I work alongside the client and their whānau to gain insights into any issues either the child or whānau are experiencing. The psychotherapeutic process aims to enhance connectivity, emotional understanding, resilience and healing.
Registrations : PBANZ (Psychotherapists Board of Aotearoa New Zealand), NZACAP (NZ Association of Child and Adolescent Psychotherapists)
Qualifications : Master of Child and Adolescent Psychotherapy (AUT), Graduate Diploma in Child and Adolescent Psychotherapy (AUT), Batchelor of Fine Arts (University of Auckland).
Contact Details : For any enquiries or if you would like to book an appointment, you are welcome to contact me via email at alicespringfordgough@gmail.com