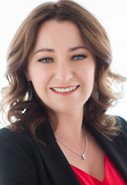 Susan Goldstiver
Registered Psychotherapist
B.A (Education) University of Auckland
Grad Dip Psychosocial Studies, AUT
Masters of Health Science (Psychotherapy, Hons) AUT
Level 2, 300 Great South Rd, Greenlane
PO Box 17489, Greenlane, 1546
Phone: 09 8464978 or 021 333021
Email:
susangoldstiver@gmail.com
Susan offers: Short and long term psychotherapy and counselling for men and women, individuals and couples, dealing with issues of:
relationship and marriage
anxiety & depression
anger
grief and loss
trauma & sexual abuse
postnatal depression
any other form of psychological distress
Professional Membership: Member NZAP, PBANZ, Member Perinatal Mental Health NZ
Specialisms: Susan is passionate about and specialises in postnatal distress which is the term used to include antenatal and postnatal depression, antenatal and postnatal anxiety, panic attacks and OCD, post-traumatic stress after childbirth (birth trauma), attachment and bonding difficulties, and any struggle to adjust to parenthood for new mums and dads.
Experience: With over 14 years' experience, Susan established The Postnatal Distress Centre in 2005, a private practice offering specialist support and treatment for women, men and families facing postnatal distress.
Location: Handily located at The Parenting Place in Greenlane, making easy access from Central, West, South, North and East Auckland. There is a lift to the 2nd floor so that pushchairs are not a problem, and a child friendly café is located on the ground floor.
Services, Fees and Hours:
$150 per hour for individual appointments, $170 per hour for couples
Hours are full-time Monday to Friday with several late nights. Susan does not work weekends.
Enquires Welcome (09) 8464 978 or (021) 333 021 or email susangoldstiver@gmail.com