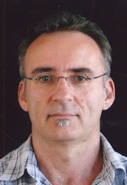 Stephen Appel
Registered Psychotherapist, Ph.D.,
Advanced Clinical Practice Certificate.
Suite 11, Hinemoa House
184 Hinemoa Street
Birkenhead, North Shore, Auckland
Email:
stephenappel@icloud.com
I offer long and short term psychotherapy and counselling to individuals and couples seeking to change patterns of behaviour, thoughts and emotions which negatively influence their well-being.
Experience : I have practiced as a psychotherapist for twenty years. Alongside this I have taught trainee psychotherapists in the Auckland University of Technology psychotherapy Masters degree where I have held the positions of Associate Professor and Senior Lecturer. I also provide clinical and professional supervision.
Specialisms : I specialize in helping people with problems in getting on well in life. These include anxiety, stress, depression and relationship difficulties. I work with couples in low-sex and no-sex relationships to help them overturn the myth that the sexual relationship naturally declines over time. Also, I have an interest in adult ADHD.
Approach : My approach is interpersonal psychotherapy with some cognitive behavioural techniques and Brainspotting. My approach involves us working together to foster positive growth by addressing patterns that cause distress.
Professional Memberships : I am a registered Psychotherapist (PBANZ).
Fee: $160
Contact : To make an appointment or for further information email me stephenappel@icloud.com
Location : Suite 11, Hinemoa House, 184 Hinemoa Street, Birkenhead, North Shore. Street parking. Click for map zoomin.co.nz/map