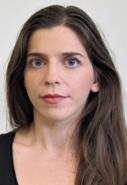 Patricia Pataki
PBANZ Registered Psychotherapist, Msc Integrative Psychotherapy, Diploma in CBT Counselling, MA Clinical and Health Psychology.
50 Torrington Crescent, Glen Innes, Auckland. Also: Three Kings & CBD
Phone: 022 134 2400, Email:
patricia@pptherapy.co.nz
, Web:
pptherapy.co.nz
I am a Registered Psychotherapist offering short-term and long-term psychotherapy for children and young people. I am able to provide safe and effective counselling, whether your child has a diagnosis (such as depression, Autism / ASD, ADHD etc.) or not.
My Approach
Therapy with children and young people is different from therapy with adults and it requires a different approach. I use play (such as sand tray or figurines), creative expression (art) and talking as the medium of communicating with my young clients, depending on their age.
Children and young people tend to be highly responsive to therapy, often requiring fewer sessions than adult clients do before they start feeling better. I am able to provide therapy to suit a variety of needs: whether you prefer a short-term (5-6 sessions) or long-term approach. I usually see children/young people for an hour-long session once a week.
I also work with parents in separate sessions, which are called 'Parent Meeting' or 'Parent Consultation' sessions. These meetings are there for you to use as you wish: I can provide practical advice, or we can discuss any issues you may wish to talk about.
Specialities
I have completed additional training and am experienced in working therapeutically with people on the Autism Spectrum (including Aspergers' syndrome), ADHD and learning difficulties.
I am also experienced in working with young people who are questioning their sexuality or gender identity (LGBTQ spectrum).
Fees
I charge $150 per child therapy session (50-55 minutes). If you are currently unemployed or on a low income, I am able to provide a concession, which lowers my fee to $135 per session.
The fee for face-to-face Parent Meetings (50-55 minutes) is $130. It is recommended to have one of these at the beginning of therapy, and then once every few months, or as you prefer.
Availability
I work Monday to Friday from morning to evening.
Contact
I offer free short telephone consultations to discuss any further queries you may have before we begin working together.
Call, text ( 022 134 2400 ) or email me ( patricia@pptherapy.co.nz ) to make an appointment.