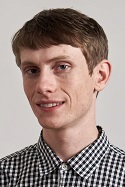 Oliver Gilbert
Registered Psychotherapist, Grad.Dip Psychotherapy, Batchelor of Fine Arts (Hons)
Rosedale :
Constellation Drive
Phone : 020 40140766 Email :
oliver@findingminds.co.nz
Client Types : Adolescents, Children, Families
At present, many of our young people struggle with their mental well-being. I aim to offer children and adolescents a safe and trusting environment where they can use play and language to explore and understand their fear, sadness, hurt, anger, anxiety or confusion about themselves, their family or other aspects of their lives.
Approach : Child and adolescent psychotherapists have an in-depth understanding of child development, the impact of experience on the developing brain, and the internal world of the child. I work from a psychoanalytic and psychodynamic perspective.
My therapeutic approach gently encourages the child to articulate thoughts and feelings which may be difficult to express in other contexts. In the unique environment of the clinic, these feelings can be explored in depth. Alongside this, my work supports parents, families and carers to gain insight into the meaning behind their child's behaviour and increase their understanding of the child's perspective.
Areas Covered : I have experience with the following issues:
Anxiety, fears, phobias and panic attacks
Children's learning, behaviour and management problems
Depression and stress
The effects of loss, grief or change
Coping with chronic illnesses
Toileting issues
Sleeping difficulties
Relationships and family issues
Bullying
Loneliness and isolation
Drug and alcohol concerns
Self-harm and suicidal feelings or thoughts
Body image, eating or weight concerns
Questions around gender and sexuality
Communication skills
Anger management
Registrations & Memberships: Psychotherapists Board of Aoteoroa New Zealand (PBANZ), NZ Association of Child and Adoloscent Psychotherapists (NZACAP), Centre for Lacanian Analysis (CLA)
Qualifications : Graduate Diploma in Psychotherapy Studies (AUT), Batchelor of Fine Arts (University of Auckland).
Contact Details : Mobile: 020 40140766 Email: oliver@findingminds.co.nz