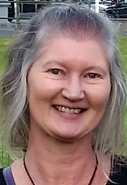 Violet Sherwood
Registered Psychotherapist, MHSc(Hons)Psych; GradDipPsycSocSt; DipHom(NZ); MNZAP, Cert. Process-oriented Pall. Care. ACC registered.
Sandringham:
The Bungalow, 268 Mt Albert Rd
Raglan:
Please contact for details
Phone: 629 2199 or 021 117 9779 Email:
bronnet@slingshot.co.nz
NB: I'm not currently taking on new clients.
I believe we all have potential which can be nurtured and developed through the collaborative relationship-focused process of psychotherapy. Psychodynamically trained, my approach is to attend respectfully and compassionately to each person's unique needs and goals and to the therapeutic relationship in which understanding and healing may unfold.
I aim to assist my clients to discover meaning and purpose in life, to understand and relieve emotional distress, and to experience effective and satisfying relationships with others and with themselves in order to live and enjoy life more fully.
I have a background in holistic healthcare and in tertiary education. I have a particular interest in creativity and how we can respond to life's challenges in ways that acknowledge and deepen our ability to live creatively.
My clinical experience includes working with grief and loss, trauma, sexual abuse, anxiety and depression, eating disorders, death and dying, creativity and personal development. I also have an interest in infertility and adoption. I work with adult individuals, and offer short or long term psychotherapy and supervision.
Please feel welcome to email or leave me a phone message and I'll respond as soon as I can.
NB I am not currently taking further ACC referrals.