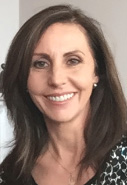 Monique Nyemecz
Qualifications: MHSc (Hons) Psychodynamic Psychotherapy, Graduate Diploma Psychotherapy Studies
Professional Associations: PBANZ, NZAP, IARPP
237 Mt Eden Road, Mt Eden
monique@psyche-therapy.co.nz
Phone: 027 419 3052
www.psychotherapyauckland.co.nz
Monique is a registered psychotherapist working in private practice in Mt Eden. Her clients are adults of all ages with a wide range of personal and professional issues. She offers individual and couple therapy.
Passionate about the benefits of psychotherapy, and about helping people enjoy more fulfilling lives, she believes that the therapeutic process is about moving people to a more empowered place within themselves and within their lives. Expansion of self-awareness, alleviation of suffering, resolution of emotional issues, improvement of capacities for love and work and development of emotional intelligence are just some of the benefits that psychotherapy can offer.
Monique brings to her practice knowledge and experience in human resource management gained while working within a large international corporate. Her diverse and extensive background enhances her ability to connect with a wide range of clients.
Some of the concerns that motivate people to seek psychotherapy are relationship and intimacy, self-esteem issues, sadness and depression, anxiety, stress, anger, work-related issues, separation and other life changes, communication and problem solving, personal growth and greater emotional awareness and parenting issues.
If you would like to learn more about Monique's practice and how she can help you please contact her to discuss your needs.