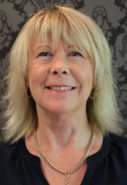 Loretta Clarke
R
egistered Psychotherapist, MHSC (Hons), Grad Dip Psych, BA, Dip Teaching, Member New Zealand Association of Psychotherapists, ACC Registered.
Orakei:
1/23 Ngaiwi Street, Orakei
Email:
lorettaclarke@xtra.co.nz
, Mobile: 021 1810225,
Loretta offers: Short term and long term counselling and psychotherapy to individuals and couples who want to make sense of their situation, address difficulties, and have a more positive experience of their world.
Specialisms: Relationships, Couples, Depression, Anxiety, Worry, Panic attacks, Anger, Stress, Employment issues, Traumatic incidents, Family Violence.
Experience: Loretta has worked with adults and older adolescents, couples and families from many different cultures and walks of life. Loretta brings a rich and varied life experience to her work, having previously worked in business and in education.
Approach: Use of CBT, DBT, interpersonal psychotherapy, psychodynamic psychotherapy and trauma therapy. Loretta has an integrative approach depending on the needs of the individual(s). Loretta has a pragmatic, upfront, feet on the ground style of working, identifying patterns that are not helpful, and facilitating new learning.
Locations:
Orakei: 1/23 Ngaiwi Street, 5 min from downtown Auckland. Easy access to bus and train. Ample parking.
St Heliers: Fillan Healthcare, Eastmed, 188 St Heliers Bay Road,
Fees:
Dependent on circumstances - Individuals: $120.00 full fee. Couples: $130.00 full fee.
Enquiries welcome:
For further information or to make an appointment:
Email: lorettaclarke@xtra.co.nz
Mobile: 021 1810225: Text or leave a message so I can call you back.
Daytime and evening appointments available.