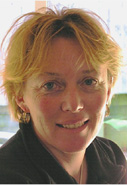 Jill Buchanan
Registered Psychotherapist (PBANZ) Child & Adolescent Specialism, NZACAP member, MHSc Child & Adolescent Psychotherapy (AUT), Grad. Dip. Child & Adolescent Mental Health (AUT), Grad. Cert. Expressive Therapies (AUT), BSoc Sci (UCT, SA).
Remuera
: 568a Remuera Rd, on Tuesdays and Wednesdays
Phone: 021 0657535, Email:
jillbnz@xtra.co.nz
I offer individual psychotherapy to all children and adolescents by creating a trusting relationship in an age-appropriate therapy room. I focus on the child's internal world that influences their emotions, relationships and behaviour. I work with babies or pre-school children and their parents by providing attachment based-dyadic therapy. I can support young children and their families who are experiencing difficulties in everyday life.
Approaches and modalities:
Psychodynamic therapy, Attachment therapy and Expressive therapy.
Specialism:
Assessment and treatment for;
attachment problems
anxiety
bullying and friendship issues
anger and aggression
nightmares, sleep and eating problems
adjustment problems including parental separation and immigration
effects of trauma, abuse and neglect
effects of chronic illness and death in the family
other forms of emotional distress
Experience:
I have worked with children, adolescents and their families in community agencies, a district health board and private practice. I am a parent and has also worked in the corporate world for many years.
Location:
568a Remuera Rd, Remuera, Tuesdays and Wednesdays
Fees:
$130 (for 50 min session)
Enquiries welcome:
Enquiries welcome:
Email on jillbnz@xtra.co.nz or phone 021 0657535.