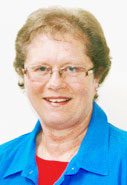 Estelle Lloyd
Diploma Psychotherapy (AUT), CIMA Advanced Group Crisis Intervention Registered Psychotherapist (registered as a supervisor with PBANZ), MNZAC. ACC accredited.
Locations: Whangaparaoa, Auckland
Email:
estelle_lloyd@icloud.com
Phone: 021 082 10885
NB: I am full and not accepting new referrals for the time being.
It is unusual to go through life without facing some difficulty or another. Meeting with someone outside of the situation can be helpful. I have 20 years' experience working with young people, adults and couples. During this time I have worked in a variety of settings including private practice, mental health rehabilitation (A.D.H.B and N.G.O) and a major Tertiary Education Provider.
How I Work
I work within an holistic frame, with a client centred focus with the aim of enabling you to develop the capabilities and skills needed to reach your goals in life. I have a particular interest and expertise in working with trauma, mental health issues and people with learning differences. Psychotherapy can be helpful in improving and resolving difficulties experienced with:
All general issues
Anxiety
Depression
Grief
Life Transitions
Relationship Issues
Self Esteem
Body Image
Emotional Regulation Issues
Separation
Parenting Issues
Workplace bullying
Fees : Individual: $120 for 50 minute appointment. Couples $150 for 50 min appointment. Some WINZ or ACC assistance may be available if eligible.
Location : Whangaparaoa
Hours : Wednesdays 9am - 5pm. Some evening appointments available.
Contact
Enquiries are welcome. Please text, email or leave a message on my phone and I will respond to you as soon as I'm available.
Email: estelle_lloyd@icloud.com, Phone: 021 082 10885