AdWords & SEO Services
30 Days Free Trial
Tried and failed? Don't know where to start? Too time-consuming?
Get an AdWords campaign up and running to attract customers to your website.
I will set up and run your Google pay-per-click AdWords campaign free for 30 days - you set the advertising budget, and I will create it, tune it and run it for free for 30 days.
If after the 30 days you are happy with the results I will continue to run your AdWords online marketing campaign for a 15% commission.
Well run online marketing campaigns are the lifeblood of many businesses. But it's tough for small and medium businesses to get a look in. Online marketing campaigns initially look simple but the numerous combinations of keywords, ads, ad groups and landing pages are complex to tune. It takes expertise, creativity and perseverance to develop a cost-effective e-marketing strategy. The high prices charged by marketing agencies increase the difficulty for small and medium sized businesses.
About me
I have been running Auckland Therapy website since June 2007. I use AdWords to attract business to the site. Over that time, I have learnt what works and what doesn't and how to tune campaigns to get the maximum benefit. When I started out the website supported three therapists, it now supports 50. I offer:
9 years expertise
3.0 average position
150 ad groups
2,000 keywords
150,000 site visits
9 MILLION ads shown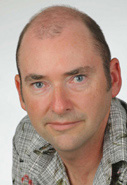 So if you are an Auckland based small to medium businesses and want to save yourself disappointing results or months of messing about, then contact me discuss creating and tuning an effective AdWords campaign for your business.
I'm a local, down to earth, professional, hard working, no nonsense, number 8 wire, can do, expert Kiwi who enjoys tinkering and will bust a gut to get you cost-effective results.